English | Français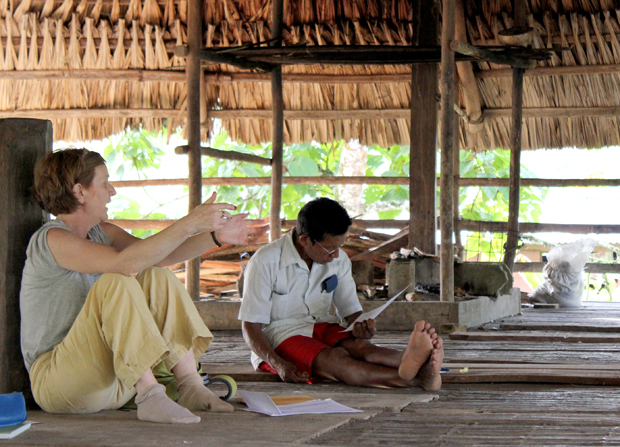 Catherine Potvin and Juvenal Quiroz, president of the Embera Congress of Alto Bayano in Panama
Photo: Lisa Lutz


Dr. Catherine Potvin
Professor, Department of Biology, McGill University
Trottier Fellow from the Trottier Institute for Science and Public Policy
Director, PFSS: Panama Field Study Semester

What I like to do on week-ends is walking in the forest. And this is also what I do as a professor at McGill University. I am a plant biologist who specialized in tropical forest ecology and conservation. Tropical forests play a crucial role in the global carbon cycle and for species conservation. Besides they are amazingly beautiful and express the full imagination of nature! I am very preoccupied by climate change and, with my research group, we are passionately searching for solutions. These entail the study of land uses and the protection of forests in full respect for the people that live in or from them. This is why the banner of our laboratory is "Science for empowerment". For 20 years now I have been collaborating and learning from Panama's indigenous people. Outside of academia they are my main partner. How did I get there? I earned a B.Sc. and a M.Sc. at l'Université de Montréal, and then, in 1985 I completed a Ph.D. in Botany from Duke University in North Carolina. My next step was to come back Montréal for postdoctoral studies in statistics. I joined the Biology Department at McGill University 25 years ago already. Besides all this, I am a proud mother and grand-mother.
Research Areas:
Biodiversity and Ecosystem Functioning
Livelihoods, Empowerment, and Biodiversity
REDD+: Carbon and Co-benefits
Science to inform Climate Change Policy
Lab News:

Biodiversity and ecosystem function [click to view video]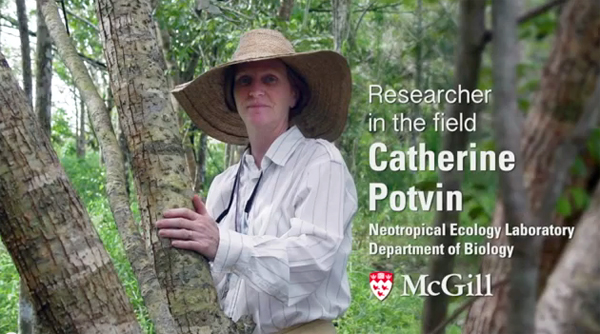 View list of all Researcher in the Field videos by topic
---
------------------------------------------------------------------------------------------------------------
The Neotropical Ecology Lab - Mission Statement:
The Neotropical Ecology Lab from McGill University carries out interdisciplinary research focused on carbon sequestration, land cover change and livelihoods. Our interest is to provide a sound science base to assist decision making regarding forests and biodiversity in Latin America. Our approach to science builds on the notion of empowerment of all actors – from local communities to indigenous peoples and national governments. We follow very closely both the negotiations and the implementation of the UN Framework Convention on Climate Change.

Read a book designed with a Kuna artist to discuss climate change with Panama's indigenous comunities: >> Download "Nuestra Casa en el Universo" [PDF - 8MB]

----------------------------------------------------------------------------------------------------------------------------------
Header Photo: © Johanne Pelletier
Panama Field Course Videos: © Alex Tran
Last update: Sept. 22, 2014
Webmistress: Carole Verdone-Smith, Department of Biology